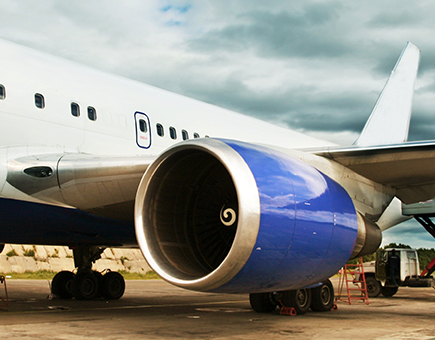 Graduate School of Aerospace Engineering
The School belonging to Gyeongsang National University, the only stronghold national university in Gyeongsangnam-do Province cultivates professional experts holding master's degree required by the Specialized Industrial Zone of the province to have the ability to solve the issues on-site by way of combining the ability of the researchers of the Korea Aerospace Research Institute funded by the government and the experience of developing practical skills of Korea Aerospace Industries, Ltd.
The School jointly uses the facilities of the research institute funded by government and the enterprises and combines the experts and their technology to cultivate the talented students specialized in aerospace.
The School provides those now engaged in field work with the opportunity to get professional education specialized in aerospace, which is the major industry of Gyeongsangnam-do Province. When they attend the class and prepare the thesis, they are allowed to get guidance from the experts of the research institute (Korea Aerospace researchers) and the company (Korea Aerospace Industry) and make use of the facilities.
Major in the Aerospace Engineering
The School was established jointly by Gyeongsang National University, Korea Aerospace Research Institute and Korea Aerospace Industry Ltd to develop the technology of aerospace sciences of Korea and foster professional personnel in the area.
The School was established to cultivate the experts and vitalize their supply by the synergy effect combining the education and science technology and support the specialized industrial ground in the region.
The School will carry out joint research specialized in the area and foster the talented personnel by combining the joint use of the facilities owned by the research institute funded by the government and the industries and their professional workforce and technology with the college education.
"Graduate School of Aerospace Speciailzation" is to be in service from March 2009, which can cultivate the core research ability and the experts holding master's or doctor's degree at the same time. (student quota: 30 every year)
Curriculum of the school is organized mainly for the specialized persons holding master's degree required by the specialized industrial zone in the local area but it will support excellent students till they get doctor's degree.
The teaching staff will be selected from among the professors of Gyeongsang National University and the researchers of the Aerospace Research Institute but those holding doctor's degrees working for the local industry are to be entrusted as an adjunct professor.